Last-minute message from the event organizers.
Based on the weather reports from NOAA and consultation with the City of Tampa, Tampa Convention Center and other stakeholders, the imminent arrival and uncertain nature of the storm forces us to cancel IBEX 2022. From Governor DeSantis' recent press conference, it is clear that it is neither safe nor advisable to ask our exhibitors, staff and visitors to travel to, or be in, Tampa, FL this week. Thank you for your patience and understanding as we share this difficult decision.
We are very sorry for that. See you next time.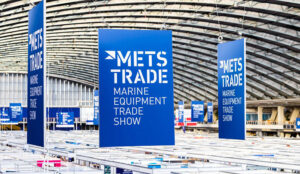 Events
The METSTRADE Show is the world's largest trade exhibition of marine equipment, materials and systems. You can't miss it! Amsterdam | 15 – 17 November 2023 See
Read More »